Archives by date
You are browsing the site archives by date.
By
Marcus
on December 23, 2013
Bring in the New Year at the Hogmanay Bonfire & Fireworks Display on the Quoiting Green.
By
Marcus
on November 25, 2013
Gala Water Singers invite you to their winter concert 'Seasonal Sparkle!' … ...read more
By
Stow
on November 4, 2013
Manager required to run Stow Kids club
The South of Scotland Next Generation Broadband project needs your support ...read more
By
Stow
on August 1, 2013
Our final match in the Border Bowling League this year, will be at Stow against Hawick on Wednesday 7th August at 7pm. The Stow Team has done well this year with four wins to our credit. Hawick will be a tough match as they are top of the League with most wins. The Club has […]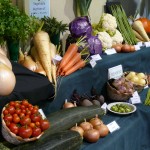 2013 Flower show, 7th Sept. After a great summer lets put on a good display this year! Help with your entries will be available.
Stow Kids Club will be running a Summer Holiday club during the summer break. The club will not be open for the first two weeks of the holiday but subject to bookings, will run from 15th July to 19th August inclusive. Please contact the Manager – ~Iain Murray by email : stowkidsclub@hotmail.co.uk or via phone […]
New Dog Training Classes in Heriot. Beginners on Saturday mornings at 11am. Fun, kind reward based training! £5 per session (no joining fee) Please call or email info@pawtracks.co.uk for more information 01875 835646
Hi All I am looking for a photograph to use as the background for the Plant Sale / Flower Show banners. Something local or relevant. If anyone has one that I could use could you email it to me before Monday Thanks Gordon
A healthy crowd of athletes completed the Two Kirk Challenge today (19th May). Over 40 people of all ages worked their way through the mist by foot or bike and finished in sunny Stow – a distance of roughly 10 miles. Graham Miller was first home in a time of 1 hour and 4 minutes, […]