Archives by date
You are browsing the site archives by date.
STOW STATION HOUSE TOURS Stow Community Trust invites you to visit the beautifully-renovated Station House and have a look around! SCT Board members will be available to give you a tour on the following dates: Saturday 4th September – 10am – 2pm Sunday 5th September – 10am – 2pm Friday 10th September – 2 – […]
WEDALE TWEETS!  Twitter users can now follow a new account for the valley.  For news from the Community Council and Community  Trust, stories and information about Stow, Fountainhall and the Gala Water Valley, go to @StowOfWedale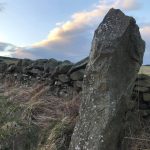 NEW HERITAGE TOUR OF STOW LAUNCHES.    Gala Water History and Heritage Association  have produced a new history tour of Stow looking at the village's many legends and rich medieval history.   Working with the Scottish Borders Walking Festival, the tour will launch on Friday 10 September and will take approximately 2.5 hours.  Further information is […]
TOUR OF BRITAIN COMING ON 11 SEPTEMBER – GET INVOLVED! You'll know from the Tour de France how much fun communities get from being involved and welcoming the huge caravan of cars, vans and, of course, bikes as they sweep through by decorating their towns and villages – now is our chance! LET'S MAKE OUR […]
Parts of Craigend Road and Cockholm Crescent will be closed for roadworks on Thursday 2nd, Friday 4th  and Monday 6th September, 0900-1700.  There is no alternative route during the road closure, which is to allow for resurfacing. Information is from the Scottish Borders Council.