The Tour of Britain will be returning to the Borders on Saturday September 11th. Arriving over hill in Heriot from Innerleithen, the race route joins the A7 and races through Stow towards Townfoot. The race then enters an endurance section, climbing the steep hill of Lauder Road, where the cyclists can earn 'King of the […]
Heriot Community Council advises that the B709 Heriot to Innerleithen will be closed for 15 days, 9am to 5pm weekdays (open at weekends), from 28th July to 17th August. Start Date and Duration – • Wednesday 28th July to Friday 30th July 2021 – between the hours of 9:00 and 17:00 each day • Monday […]
Details for this year's Virtual Stowed Out Festival on Saturday 14 August have been posted on Facebook. Like the hugely successful event last year, this year's event will be accessible online. Further details to come, but check the Facebook page for more information.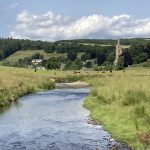 New job opportunity! Stow Community Council and Stow Community Trust are looking for an experienced Community Development worker to help shape and action a Community Action Plan for the villages of Stow and Fountainhall, through community engagement and consultation. Closing date, 30 July. For further details click here.
This weekend sees the end of the SBC consultation on road speed, which has included trial speed limits of 20mph through our villages and along the back road. If you would like to have your say on the 20 mph speed limit in villages and towns in the region, please go to the website portal […]
The latest edition of the community newsletter has now been distributed and is also available here digitally.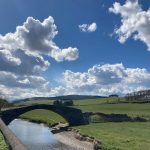 New community walks starting in Stow this week. A few folk in the village have recently taken part in training that gives them the skills to lead guided walks.  They are keen to put their new skills into action and will be offering two walks in Stow village: Starting every Thursday from the 27th May at 10.30am until […]
GARDEN MARKET TRAIL SUNDAY 30 MAY 2021 Why not start Bike Week 2021 with a Cycle Along to the Gala Water Garden Trail Day? The trail will take you to some fun and interesting stalls in gardens in Stow, Fountainhall and Heriot on Sunday 30th May between 10am and 3pm. The stalls will have lots […]
Sadly, the parish church in Stow is temporarily closed now, while an outbreak of dry rot can be dealt with safely. This temporary closure will take place immediately.  This is all very disappointing but our worship does not cease – and there are other options for those wishing to join in worship.  Alternatives include: • […]
It's the Great Borders River Clean this weekend (15-16 May 21). Communities throughout the region will be helping to keep the Borders clean and beautiful. Groups in both Fountainhall and Stow will be taking part. Green Stow will be meeting at the Stow Quoiting Green at 10.30am on Saturday 15th May. Spare Green Stow litter […]