WEDALE TWEETS!  Twitter users can now follow a new account for the valley.  For news from the Community Council and Community  Trust, stories and information about Stow, Fountainhall and the Gala Water Valley, go to @StowOfWedale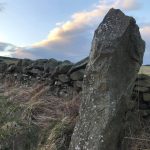 NEW HERITAGE TOUR OF STOW LAUNCHES.    Gala Water History and Heritage Association  have produced a new history tour of Stow looking at the village's many legends and rich medieval history.   Working with the Scottish Borders Walking Festival, the tour will launch on Friday 10 September and will take approximately 2.5 hours.  Further information is […]
TOUR OF BRITAIN COMING ON 11 SEPTEMBER – GET INVOLVED! You'll know from the Tour de France how much fun communities get from being involved and welcoming the huge caravan of cars, vans and, of course, bikes as they sweep through by decorating their towns and villages – now is our chance! LET'S MAKE OUR […]
Parts of Craigend Road and Cockholm Crescent will be closed for roadworks on Thursday 2nd, Friday 4th  and Monday 6th September, 0900-1700.  There is no alternative route during the road closure, which is to allow for resurfacing. Information is from the Scottish Borders Council.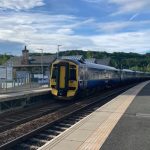 Train service cuts being proposed. ScotRail have launched a consultation on proposed service changes on the Edinburgh-Tweedbank line, which would be effective from the May 2022 timetable change next year. The proposals reduce the entire service on the Borders Railway to hourly outside of the morning and evening peak times and cut all through-services to […]
The 2021 Tour of Britain cycling will reach the Galley Water valley on Saturday 11 September. Arriving into Heriot and travelling via the A7 through Stow, this will undoubtedly be a busy weekend! Stow Community Trust are working on a programme of events to accompany the occasion and will be posting updates on their Facebook […]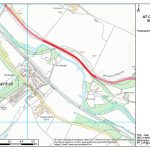 There will be a partial road closure of the A7 between Cortleferry and Burnhouse from Monday 23rd August for 5 days, to allow for road resurfacing. There will be a Convoy System in operation between the hours of 8:30 and 17:00 daily, Monday 23rd to Friday 27th August 2021.
Planters in Stow – VOLUNTEERS NEEDED. The Parish of Stow Community Council is looking for some new people to help manage the planters in Stow and help keep the village looking smart. Anyone who can help or would like more information please get in touch with Jenny by emailing StowCommunityCouncil@gmail.com – thanks.
The Scottish Borders Walking Festival routes for the weekend of 10-12 September have now been revealed and volunteers from Stow have created walks linking our village with Scotland's oldest walking festival. This year's events are being jointly hosted by Galashiels Walking Festival and Stow Community Trust and feature walks around the Gala Water valley and […]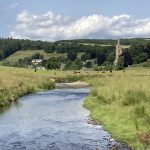 New job opportunity! Stow Community Council and Stow Community Trust are looking for an experienced Community Development worker to help shape and action a Community Action Plan for the villages of Stow and Fountainhall, through community engagement and consultation. Closing date, 30 July. For further details click here.