STOW CYCLE HUB OPENING ON SATURDAYS From 15 January the Stow Cycle Hub at the Station House will open 10.00-16.00 on Saturdays. Seek advice, get bikes repaired and enjoy a chat about cycling in the heart of the village! Donations for repair, unwanted bikes and equipment very welcome.
YELLOW ALERT FOR SNOW AND ICE – Thursday 6 January The Met Office has issued a yellow alert for snow and ice covering much of Scotland tommorrow, including the Gala Water Valley. This lasts from 1000 until 1600. Travel may be interrupted and caution on the roads and pavements is advised. Further details are available […]
COMMUNITY COUNCIL MEETING MONDAY 10 JANUARY PROPOSED WINDFARM UPDATE Representatives from the company planning the Greystone Knowe wind farm will be attending the online Parish of Stow Community Council meeting on Monday 10 January. As reported earlier by the Community Council, Greystone Knowe wind farm is a new wind farm proposed for the area. Display […]
STOW COMMUNITY TRUST – GET INVOLVED! We'll be holding our virtual AGM on Thursday 3rd February at 7pm for Trust members. If you'd like to become a member of SCT and join our AGM, please contact eibhlinmchugh@msn.com. For further information about SCT please look at their website.
FURTHER SCOTRAIL SERVICES REDUCTIONS IN JANUARY. The spread of the COVID-19 Omicron variant has resulted in a large number of staff absences at ScotRail, resulting in cancellations or delays. ScotRail has therefore withdrawn some services to / from STOW station, with a temporary timetable that will come into effect from Tuesday 4 January 2022, operating […]
Stow Shop & Post Office – opening hours for Hogmanay and New Year: Shop & Post Office closing 4pm on Hogmanay. 1st & 2nd January, closed. 3rd & 4th January – Shop open 6.30am to 12 noon, POST OFFICE CLOSED.
HOGMANAY IN STOW: the village bonfire and fireworks will be taking place as planned on Friday 31 December. The Stow Sports Committee has confirmed the annual village New Year's celebration will be going ahead – with the bonfire being lit at the usual place on the Quoiting Green from around 11.30pm and fireworks at midnight. […]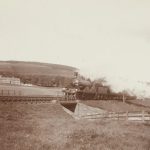 Borders Buses has confirmed there will be no X95 service on Christmas Day / Boxing Day, Ne'er's Day and January 2nd. Reduced services will be operating on other dates over the festive period. Further details are available on their website. There will be no Scotrail services on Christmas Day or Boxing Day and altered services […]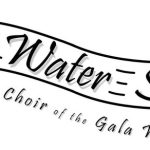 Carol Singing in Stow, Thursday 16 December with the Gala Water Singers. Approximate Timings: Starting at 6.00pm at Craigend Road 6.25pm at The Community Garden 6.50pm at Stow Station House 7.15pm at Christmas Tree For more information, please check the Gala Water Singers' FB page.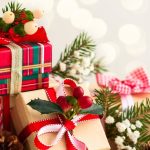 CHRISTMAS FAIR IS THIS WEEKEND! The annual Parish Church Christmas Fair will be held on Saturday 11 December 2021 at the STATION HOUSE, from 10am – 12noon. For Cake and Candy, Gifts, Pet Stockings, Bric-a-brac and Books and Tombola, mark the date in your diary.