NEW STOW WALK MAP PUBLISHED! The third in the series of Walks Around Stow has now been published and is available for sale in the Stow Shop for £1. Featuring Stagehall and the Lugate Valley, this is a great walk with spectacular views. New gates have been installed on the route, thanks to a grant […]
Come along to the Stow Cycle Hub to check out our ebikes this weekend! Find out about members scheme…. Check out new bikes… If you haven't tried one before come and try one out. We are open this Saturday (23 April) 10am till 4pm and Sunday (24 April) 9:30-10:30. COME AND TRY AN EBIKE!
STOW WALK IT Remember you can join the Stow Walk It Tuesday walk at 12.30 at the Station House for a 45 min walk. It's a great way to get a break if you're sitting in front of a computer screen all day or just to enjoy our beautiful countryside. Our Thursday morning walks start […]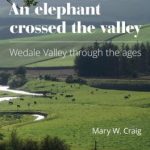 NEW VALLEY BOOK LAUNCHES!  A new book by Mary W Craig telling the long, fascinating story of our valley, launches very soon with launch nights in Fountainhall, Heriot and Stow.  All welcome, refreshments courtesy of the Parish of Stow Community Council which has funded the project. Come along and hear all about the history of […]
TOUR OF BRITAIN ARRIVES TODAY! The Tour of Britain arrives in the valley today – passing through Heriot and Stow before travelling on to Edinburgh.  There's a lot happening in Stow today: 9.30 – BIKE CHECKS at the Cycle Hub, Station House 10am – PUMP TRACK open, Stow Park FROM NOON (NOTE UPDATED TIME) THE […]
STATION HOUSE TOURS today! The Stow Station House will be open today until 2.00pm for visits and again next weekend from 10.00-2.00 on both Saturday and Sunday.  You are welcome to see the renovated building, including the future bar, dining area and snug.  The Cycle Hub w ill also be open at these times, ready […]
TOUR OF BRITAIN COMING ON 11 SEPTEMBER – GET INVOLVED! You'll know from the Tour de France how much fun communities get from being involved and welcoming the huge caravan of cars, vans and, of course, bikes as they sweep through by decorating their towns and villages – now is our chance! LET'S MAKE OUR […]
Planters in Stow – VOLUNTEERS NEEDED. The Parish of Stow Community Council is looking for some new people to help manage the planters in Stow and help keep the village looking smart. Anyone who can help or would like more information please get in touch with Jenny by emailing StowCommunityCouncil@gmail.com – thanks.
By
Stow
on October 20, 2017
Residents in the Fountainhall area can now access high speed broadband via a local community scheme. Are you interested? Heriot has a flourishing community broadband company that is now providing high speed broadband to the residents in Heriot. This is provided by micro wave links from masts we have built on various hills direct to […]
An update on our efforts to convert the former station house into a community hub