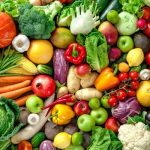 The Gala Water Horticultural Society is hosting another Garden group meeting on Thursday 19th May at Stow Station House. They will be holding a vote to decide whether we should hold a Flower and Produce show this year and looking towards future projects. All are welcome. The meeting starts at 7.30pm.
    Gala Water Horticultural Society 2015 Annual Show Saturday September 5th Stow Town Hall From 2.00 till 4.00pm Prize giving at 3.00pm Membership £2.00   Entry to show: Adults £1 Members & Children Free The Schedule can be found on the GWHS Clubs and Societies page                                                                           
Galawater Horticultural Society's Annual Plant, Craft and Produce Sale is on Saturday 23rd May in the Town Hall from 10.00 to 12.00 noon. Coffee and Home Bakes will be served. Everyone who has spare seedlings and cuttings are welcome to donate their plants to be sold on at the Plant Sale – this is a […]
By
Stow
on November 20, 2014
The Galawater Horticulture Society held their 20th Anniversary Flower Show on September 6th. Congratulations to all of the prize winners and thanks to all of those who submitted entries to the show and to those who helped to organise the event. Main Prizewinners were; Jim Mercer, Victor Crawford, Christine Davidson, Nettie Simm, Carol Kellet, Pat […]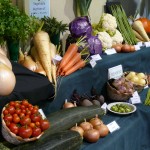 2013 Flower show, 7th Sept. After a great summer lets put on a good display this year! Help with your entries will be available.
Hi All I am looking for a photograph to use as the background for the Plant Sale / Flower Show banners. Something local or relevant. If anyone has one that I could use could you email it to me before Monday Thanks Gordon
The Galawater Horticultural Society committee is beginning to plan for the year ahead. The Annual Plant Sale will be held as usual in May further details will be on display nearer the time. Annual and Perennial Plants, any second hand tools and books will be on sale. If anyone has any spare plants, tools or […]
By
Stow
on October 26, 2012
Mr FOTHERGILLS SEEDS MINIMUM 30% DISCOUNT (10% discount on non-seed items) Seed catalogues now available from Moira Fleet, 17 Craigend Road. Orders to be returned by 7th December. Catalogues also at www.mr-fothergills.co.uk but to receive discount, order must be sent through Moira. (Members only, Membership £2)
By
Marcus
on September 4, 2012
Listed below are the cupwinners from Saturday's GWHS Flower Show 2012 Thanks to everyone who took the time to enter and to all who came along in the afternoon. Prize Winner Murray & Burrell Cup Best Exhibit, Vegetable section Jim Mercer Malcolm Stirling Cup Best Collection of Potatoes Jim Mercer Williamson Cup and £5 Most […]
Twenty two joined the annual bus trip venturing down to Whalton Manor, nr. Morpeth. This is a private garden, which Mr. & Mrs. Norton only open to groups like our own. We were fortunate that the rain cleared for about an hour to let us enjoy the gardens as they are meant to be enjoyed […]