COMMUNITY CHOIR CONCERT: The Gala Water Singers are back with a new concert, "Reunited in Song". The event to be held in Stow Church, will take place on Sunday 15 May from 6pm, with tickets available from choir members, the Stow Shop in advance or at the church door on the night. Tickets are £5 […]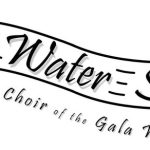 Carol Singing in Stow, Thursday 16 December with the Gala Water Singers. Approximate Timings: Starting at 6.00pm at Craigend Road 6.25pm at The Community Garden 6.50pm at Stow Station House 7.15pm at Christmas Tree For more information, please check the Gala Water Singers' FB page.
By
Stow
on August 7, 2018
The Community Choir of the Gala Water Valley opens the 2018-19 season with a 'Come & Sing' on 21 August 7-9pm – a free, open event for everyone to enjoy…. ...read more
Here We Come A-Caroling! Concert- Stow Church 3pm. Join the Community Choir for a medley of carols and songs
By
Stow
on December 9, 2017
Santa brought us a New Year present! The community choir of the Gala Water Valley has a new Choir Leader, Julia Campbell, when we restart on Tuesday January 16, 7.15-9pm, Fountainhall School. A great time to join us. People singing together – experienced or not, skilled or not, improving together – is what we are […]
By
Stow
on August 11, 2017
Join us a the Community Choir restarts at Fountainhall School, Tuesday 5 September 2017 7-9pm, after our summer break. We're looking forward to working with Nancy Muir who is leading the choir until Christmas. If you fancy singing with others – whether you've knowledge of music or none, whether you've sung before or not – […]
By
Stow
on August 11, 2017
Ellie Logan, an experienced choir leader, is coming to lead a one-off singing workshop – come and share the joy of singing with others!
Join the Gala Water Singers for this evocative 2016 Christmas Concert ...read more
By
Stow
on August 2, 2015
Want to sing? Gala Water Singers' new season starts on Tuesday 1 September 2015 at Fountainhall School, 7-9pm. Unsure? Join us for a free two-week trial to see if this is for you. Contact John 01578 730289 with any queries or for more information. Date for your diary: Winter Concert on Sunday 6 December 3pm, […]
One week later than we thought at the time of our winter concert, the Community Choir restarts on Tuesday 20th January, 7-9pm at Fountainhall School. New members are welcome to give us a try for a couple of weeks at no charge. If you then decide to join, there'll be one payment of £20 this […]