The Stow Community Trust (SCT) held an online meeting on 31 March 2021 to showcase the progress at the Station House.  Work is nearing completion and a great video by Angus Bradley of Goose Media allowed a glimpse both into the past and into the renovated building.  The video can be viewed on the SCT […]
1st Sunday of the month. Traditional music session at Cloudhouse Stow cafe from 3pm … ...read more
Is a 'Clash Calendar' a Good Idea?
By
Stow
on April 27, 2017
A directory for older people in the Gala Water area has been launched by the Stow Lunch Club. Members were keen to produce a directory that contained information about activities, services and organisations provided in the local community so that older people were aware of what was available. https://www.scotborders.gov.uk/news/article/1923/gala_water_directory_for_older_people_launched?platform=hootsuite
Come along at 7.30pm for our annual quiz night hosted by Jackie & Charlie … ...read more
Our Burns Supper and Ceilidh on 30 Jan at the Macfie Hall iin aid of Child Refugee Crisis Appeal raised an amazing £1800 … ...read more
By
Stow
on December 9, 2015
The keys for the village hall have now been handed over to the hall committee.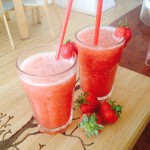 We have run our Friday nights for 4 months now and they are still going strong, especially the Curry Nights! However with the lighter evenings we are going to change the format slightly and add a few more early evenings for 'Drinks and Nibbles'. We have joined up with The Scottish Charcuterie Company and Cambus […]
The sun is shining… the stage is set… the athletes are ready… bring on Stow Sports ...read more