The latest copy of the Stow & Fountainhall Community Newsletter is now out and a digital copy is available here.  Another bumper edition, it shows how much is happening in the valley and how everyone can get involved!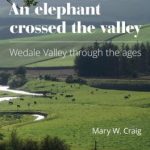 NEW VALLEY BOOK LAUNCHES!  A new book by Mary W Craig telling the long, fascinating story of our valley, launches very soon with launch nights in Fountainhall, Heriot and Stow.  All welcome, refreshments courtesy of the Parish of Stow Community Council which has funded the project. Come along and hear all about the history of […]
Heriot Community Council advises that the B709 Heriot to Innerleithen will be closed for 15 days, 9am to 5pm weekdays (open at weekends), from 28th July to 17th August. Start Date and Duration – • Wednesday 28th July to Friday 30th July 2021 – between the hours of 9:00 and 17:00 each day • Monday […]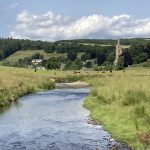 New job opportunity! Stow Community Council and Stow Community Trust are looking for an experienced Community Development worker to help shape and action a Community Action Plan for the villages of Stow and Fountainhall, through community engagement and consultation. Closing date, 30 July. For further details click here.