SHAPING OUR FUTURE! Thanks to those who attended the public meeting in Stow on Thursday night last week when the SCT launched the Community Questionnaire. It was great to see how the questionnaire sparked enthusiastic conversations about the kind of activities and projects we could do to improve our community. Now it's over to you […]
REMINDER: HELP PLAN FOR THE FUTURE! How do you want the Gala Water valley to develop over the next few years? The Parish of Stow Community Council and Stow Community Trust are working together to develop a Community Action Plan, AND we need your help! Supported by Julie Nock and Pip Tabor of the Southern […]
HELP PLAN FOR THE FUTURE! How do you want the Gala Water valley to develop over the next few years? The Parish of Stow Community Council and Stow Community Trust are working together to develop a Community Action Plan, AND we need your help! Supported by Julie Nock and Pip Tabor of the Southern Upland […]
To celebrate Her Majesty's Platinum Jubilee, there will be a free event in Fountainhall Village Hall, Saturday 4 June, from 2-5pm. Places are only avaiable on a first-come basis. Afternoon tea supplied by Lou's Catering.
SATURDAY 30 APRIL sees a return of the local Pub Night to Fountainhall Village Hall, from 7.30pm. Further information available on Facebook.
COMMUNITY COUNCIL MEETING, MONDAY 2 MAY. The next Community Council meeting will take place virtually via Zoom on Monday 4 May – all are welcome to attend by requesting access by emailing stowcommunitycouncil@gmail.com Previous Minutes from meetings earlier this year can be accessed here.
STOW COMMUNITY TRUST AND COMMUNITY COUNCIL – JOINT HUSTINGS EVENT FOR COUNCIL ELECTIONS MONDAY 25TH APRIL AT 7PM IN THE TOWN HALL Here's your chance to meet candidates for the forthcoming Council #LocalElections2022 and ask the questions that matter to you!
COMMUNITY COUNCIL MEETING MONDAY 10 JANUARY PROPOSED WINDFARM UPDATE Representatives from the company planning the Greystone Knowe wind farm will be attending the online Parish of Stow Community Council meeting on Monday 10 January. As reported earlier by the Community Council, Greystone Knowe wind farm is a new wind farm proposed for the area. Display […]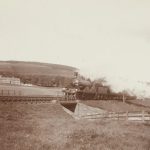 Borders Buses has confirmed there will be no X95 service on Christmas Day / Boxing Day, Ne'er's Day and January 2nd. Reduced services will be operating on other dates over the festive period. Further details are available on their website. There will be no Scotrail services on Christmas Day or Boxing Day and altered services […]
Fountainhall Village Hall Pub Night, 7.30pm 18th December. 18+ only, free entry. Card payment accepted. Fine brews from Stow Brewery will be available. For further details check the Fountainhall Village Hall Facebook page.