Rev. Thomas Nyang'amah – representing our Parish Partnership Church in Malawi – will be visiting Stow, Heriot and Fountainhall the weekend of 25th / 26th June. Everyone is invited to meet him, either at one of our informal events or on Sunday at Heriot Church: Heritage Walk from Station House 10.30am Sat 25th June Sustainable […]
REMINDER: HELP PLAN FOR THE FUTURE! How do you want the Gala Water valley to develop over the next few years? The Parish of Stow Community Council and Stow Community Trust are working together to develop a Community Action Plan, AND we need your help! Supported by Julie Nock and Pip Tabor of the Southern […]
The return of the Heriot Annual Duck Race. For one year only: the ROYAL Heriot Duck Race. Part of the Macfie Hall's Platinum Jubilee celebrations: – Bar + buy ducks and raffle tickets from 4pm – BBQ and cake stall from 5pm – Ducks released at 6pm – Winner (and raffle prize winner) announced at […]
STOW COMMUNITY TRUST AND COMMUNITY COUNCIL – JOINT HUSTINGS EVENT FOR COUNCIL ELECTIONS MONDAY 25TH APRIL AT 7PM IN THE TOWN HALL Here's your chance to meet candidates for the forthcoming Council #LocalElections2022 and ask the questions that matter to you!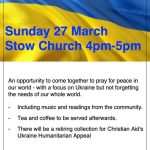 SUNDAY 27 MARCH: ALL welcome for a Stow Service of Peace. Stow St Mary of Wedale, 4.00pm.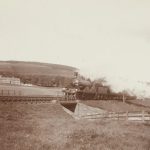 Borders Buses has confirmed there will be no X95 service on Christmas Day / Boxing Day, Ne'er's Day and January 2nd. Reduced services will be operating on other dates over the festive period. Further details are available on their website. There will be no Scotrail services on Christmas Day or Boxing Day and altered services […]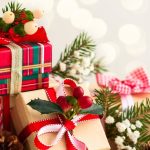 CHRISTMAS FAIR IS THIS WEEKEND! The annual Parish Church Christmas Fair will be held on Saturday 11 December 2021 at the STATION HOUSE, from 10am – 12noon. For Cake and Candy, Gifts, Pet Stockings, Bric-a-brac and Books and Tombola, mark the date in your diary.
HERIOT Santa Dash – Saturday 12th December! 5km Santa dash @ 2pm Kids/family dash @ 1:30pm Register from 1pm Virtual entries welcome – must submit before live. Further details available here.
It's HERIOT Pantomime time! Oh, yes it is…! ONLY on the evenings of 3rd & 4th December, Heriot Players present their 40th production with Cinderella! 7.30pm, MacFie Hall, Heriot. Tickets available from Stow Post Office and cast members. Price £6 adults children £4, book now to celebrate all the fun and festivities of our 40th!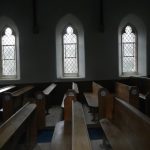 PARISH CHURCH NEWS: For the next two Sundays – 21 November and 28 November – parish church services are at Heriot Church (9.45am as usual) and also in the Station House in Stow (11.15am). All welcome. From 5 December the church building, St Mary of Wedale Stow, will be open again.