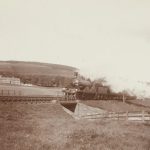 Borders Buses has confirmed there will be no X95 service on Christmas Day / Boxing Day, Ne'er's Day and January 2nd. Reduced services will be operating on other dates over the festive period. Further details are available on their website. There will be no Scotrail services on Christmas Day or Boxing Day and altered services […]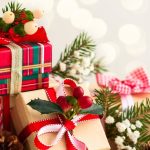 CHRISTMAS FAIR IS THIS WEEKEND! The annual Parish Church Christmas Fair will be held on Saturday 11 December 2021 at the STATION HOUSE, from 10am – 12noon. For Cake and Candy, Gifts, Pet Stockings, Bric-a-brac and Books and Tombola, mark the date in your diary.
HERIOT Santa Dash – Saturday 12th December! 5km Santa dash @ 2pm Kids/family dash @ 1:30pm Register from 1pm Virtual entries welcome – must submit before live. Further details available here.
It's HERIOT Pantomime time! Oh, yes it is…! ONLY on the evenings of 3rd & 4th December, Heriot Players present their 40th production with Cinderella! 7.30pm, MacFie Hall, Heriot. Tickets available from Stow Post Office and cast members. Price £6 adults children £4, book now to celebrate all the fun and festivities of our 40th!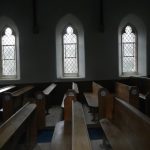 PARISH CHURCH NEWS: For the next two Sundays – 21 November and 28 November – parish church services are at Heriot Church (9.45am as usual) and also in the Station House in Stow (11.15am). All welcome. From 5 December the church building, St Mary of Wedale Stow, will be open again.
Stow Church is due to re-open for worship from 5 December 2021 (following a period of closure to allow us to deal with an infestation of dry rot).  Please see Facebook or the parish church website to check that we have re-opened as planned. In the meantime, Heriot Church is open as usual (Sunday services at 9.45am).  […]
PROPOSED WIND FARM The picture shows an imagined view of the proposed Greystone Knowe Wind farm as seen from Fountainhall. The planned Greystone Knowe Wind Farm will include 14 wind turbines up to 180m high. Coriolis Energy representatives will be attending the next Heriot Community Council meeting to present information about their wind farm application. […]
Remembrance Sunday in the valley takes place this Sunday, 14th November. In HERIOT: – 9.30am service, Heriot Church – act of remembrance after the service at the gates to the churchyard (approx 10.10am) In STOW: – 11am act of remembrance at Stow War Memorial; – 11.15am service, Stow Town Hall – ground floor. All welcome.
The LiveBorders Mobile Library is on the move again, continuing to visit the valley fortnightly. It will be back in HERIOT, FOUNTAINHALL and STOW on 25 Nov at the following times: Thurs 25 Nov Heriot Shoestanes 10:00 10:30 Thurs 25 Nov Fountainhall Village hall 10:45 11:15 Thurs 25 Nov Stow Cockholm Crescent 11:30 11:50 Thurs 25 […]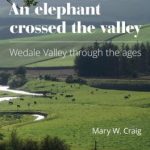 NEW VALLEY BOOK LAUNCHES!  A new book by Mary W Craig telling the long, fascinating story of our valley, launches very soon with launch nights in Fountainhall, Heriot and Stow.  All welcome, refreshments courtesy of the Parish of Stow Community Council which has funded the project. Come along and hear all about the history of […]